Welcome to our after school club in Banbury UK, where we provide courses for children on how to build computer games!
Book a **FREE** trial - Thursdays at 6pm
Complete the form and we will email you

confirmation of your FREE trial booking.

All Game Builder trials are on

Thursdays 6pm
Give your child a head start in the tech industry with our game building courses.
Your child's creativity will soar with our online game building courses.
Help your child build a strong foundation in coding with our weekly lessons.
Let your child explore their passion for game development with our courses.
With our courses, your child can turn their gaming hobby into a valuable skill.
Where young people learn to build and code computer games
Unreal Engine is a powerful game development platform that is used by professional game developers all over the world. Our course is designed to teach children the basics of game development, and give them the tools they need to create their own games using the Unreal Engine.

Book a FREE trial lesson at the Game Builders Academy, just use the form above and get an email confirmation of your secured spot!
Our team of tutors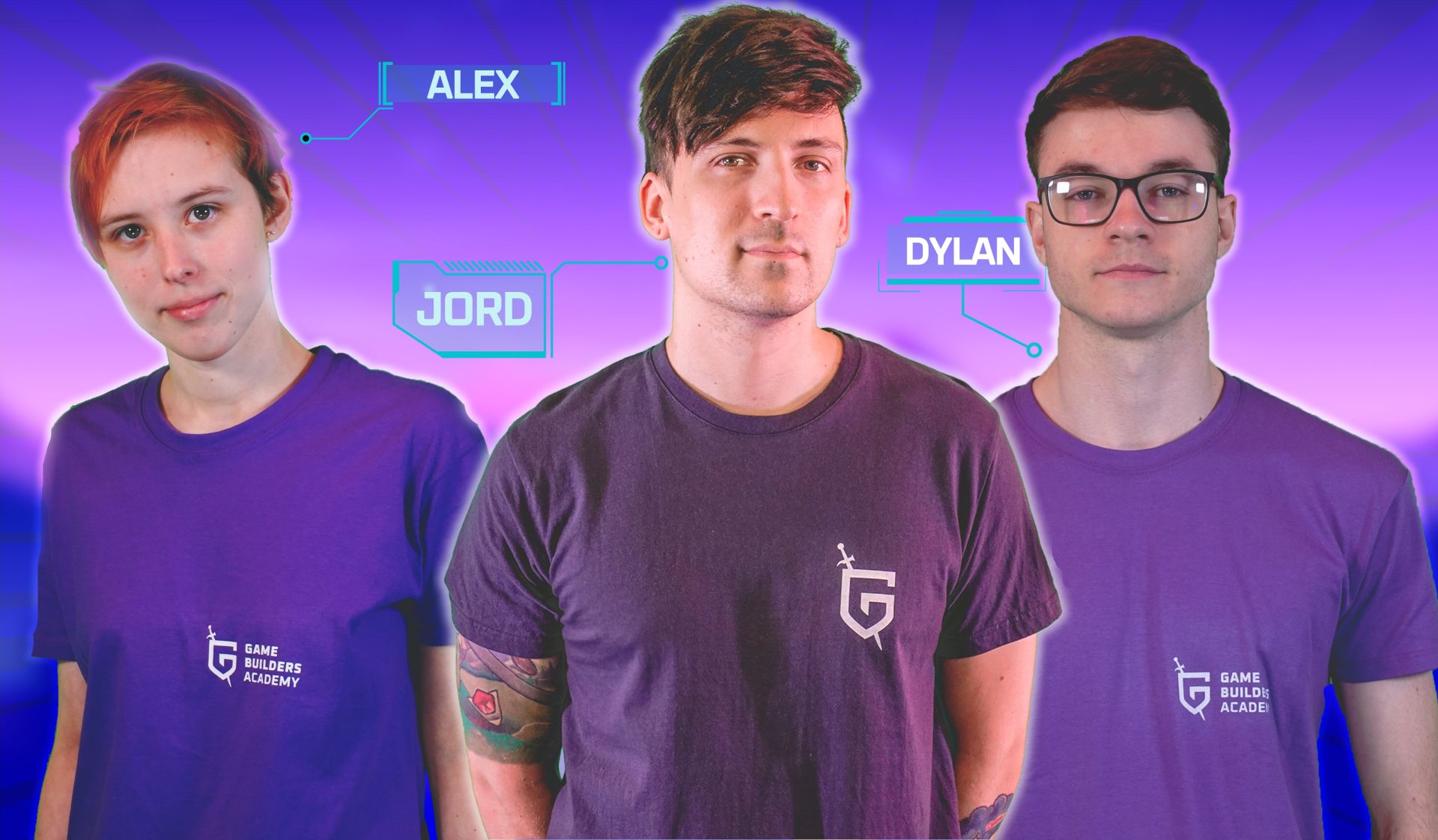 What they will learn
Build real games:
Children will use the skills they learn to build real games that they can play and share with others.

Develop problem-solving and creativity skills:
Game development requires problem-solving and creativity, skills that will be valuable in many areas of children's life.

Access to expert instructors:
Our course is led by experienced game developers who will be available to answer questions and provide guid
ance throughout the course.

Safe and secure online learning environment:
Our course is delivered using CRB Checked tutors.

Affordable and accessible:
Our course is affordable and accessible, so every child has the opportunity to learn game development.
Contact details
Get in touch
F321-F325 Cherwell Business Village
Southam Road
Banbury
OX16 2SP
United Kingdom
info@gamebuildersacademy.com
Monday - Friday 9.00 - 19.00
Created with